Services
Reynolds Auditorium
The Reynolds Auditorium is a state-of-the-art presentation facility designed to showcase scholarly lectures, university conferences and symposium
Overview
Seats 200
Auditorium use is limited to academic functions sponsored by university departments
Ward, stake, or club activities are not permitted
To make a reservation, groups must have at least 50 people
The auditorium may be scheduled up to 6 months in advance.
No food is allowed in the auditorium or auditorium gallery
Guidelines
The Library does not have break-out, committee or overflow rooms for use with an auditorium event. Display space in the auditorium gallery is reserved for use by the Art in the Library Program. Any receptions, lunches, or after-event refreshments should be scheduled outside the library.
If a scheduled event is cancelled, the department hosting the event is responsible for notifying the Library (please contact the auditorium scheduling coordinator).
No food is allowed in the auditorium or auditorium gallery. Water bottles are acceptable. (Water for presenters is the responsibility of the sponsoring department.)
The auditorium has a standard tech podium that is supported through OIT (422-4000). Complex technical support including video recording is available through the Library on a fee basis. Advance scheduling is required. For details on services and fees, refer to the video services pricing matrix. Installing custom software is not allowed.
Photos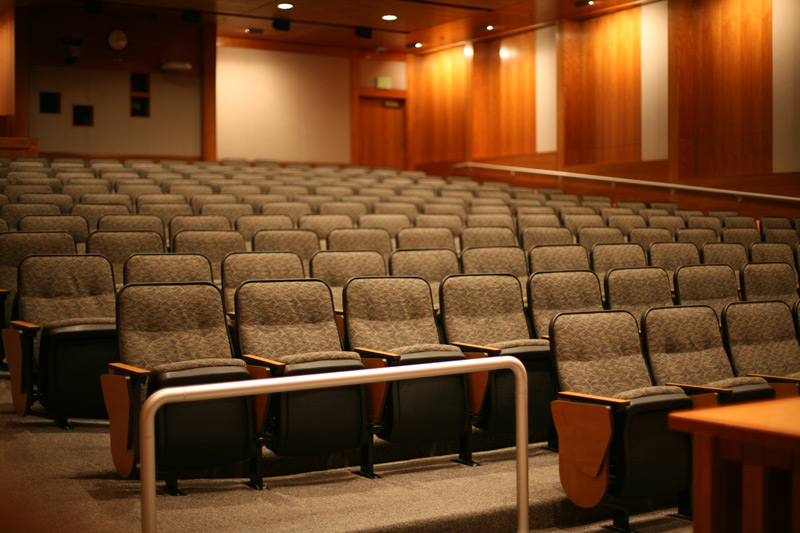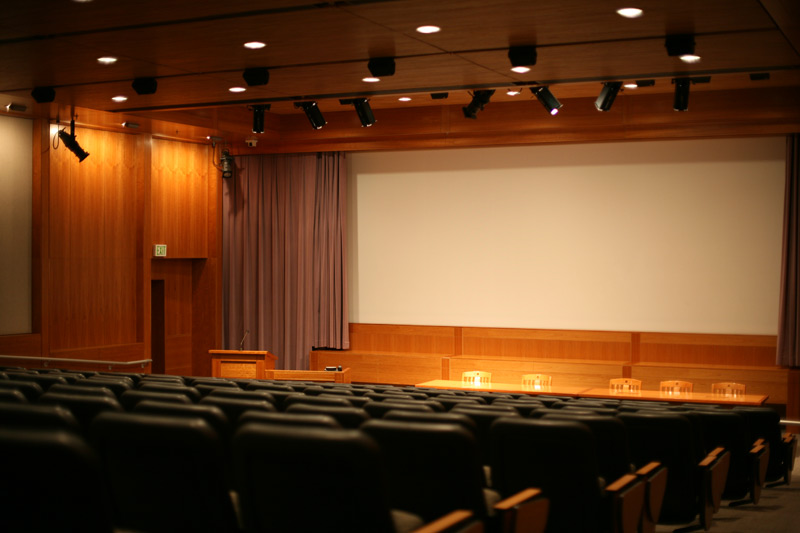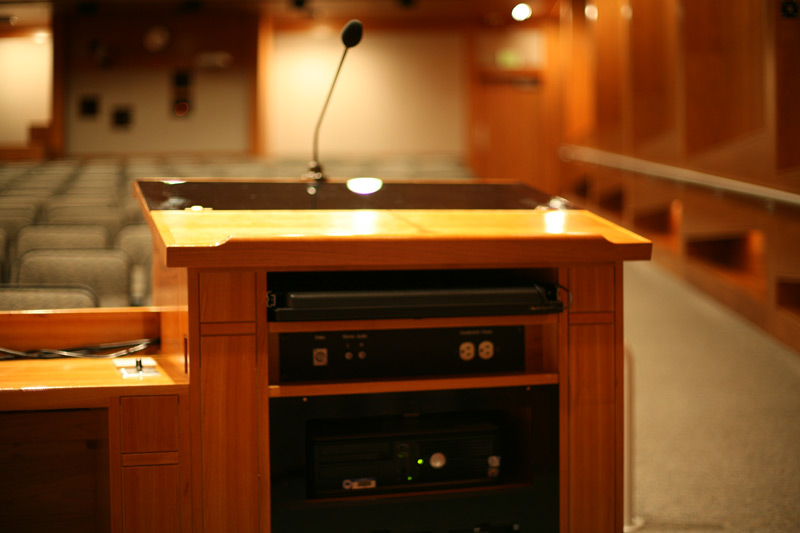 Frequently Asked Questions