Services
Experiential Studio
Teach and learn in an environment uniquely designed to support interdisciplinary, library-integrated, and experiential learning.
Overview
Access to whiteboards, screens, and prototyping materials
instructors can apply to teach semester-long class in the studio
Virtual Tour
Use the interactive tool below to get a virtual tour of the space.
Click the arrows to navigate. Hold and drag to view around the room.
Active Classroom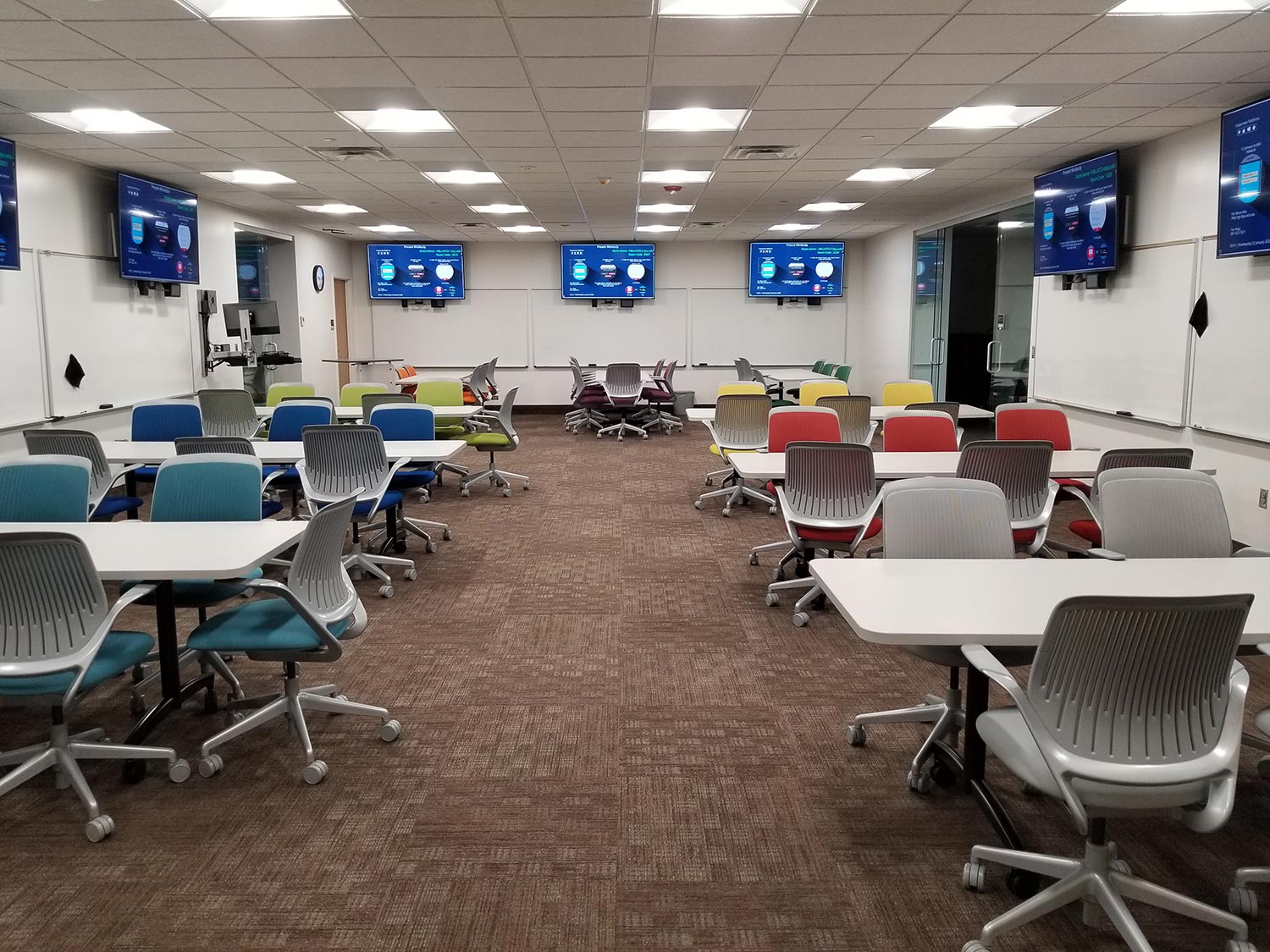 Seating for 54

Whiteboards and Monitors
Collaborative Breakout Room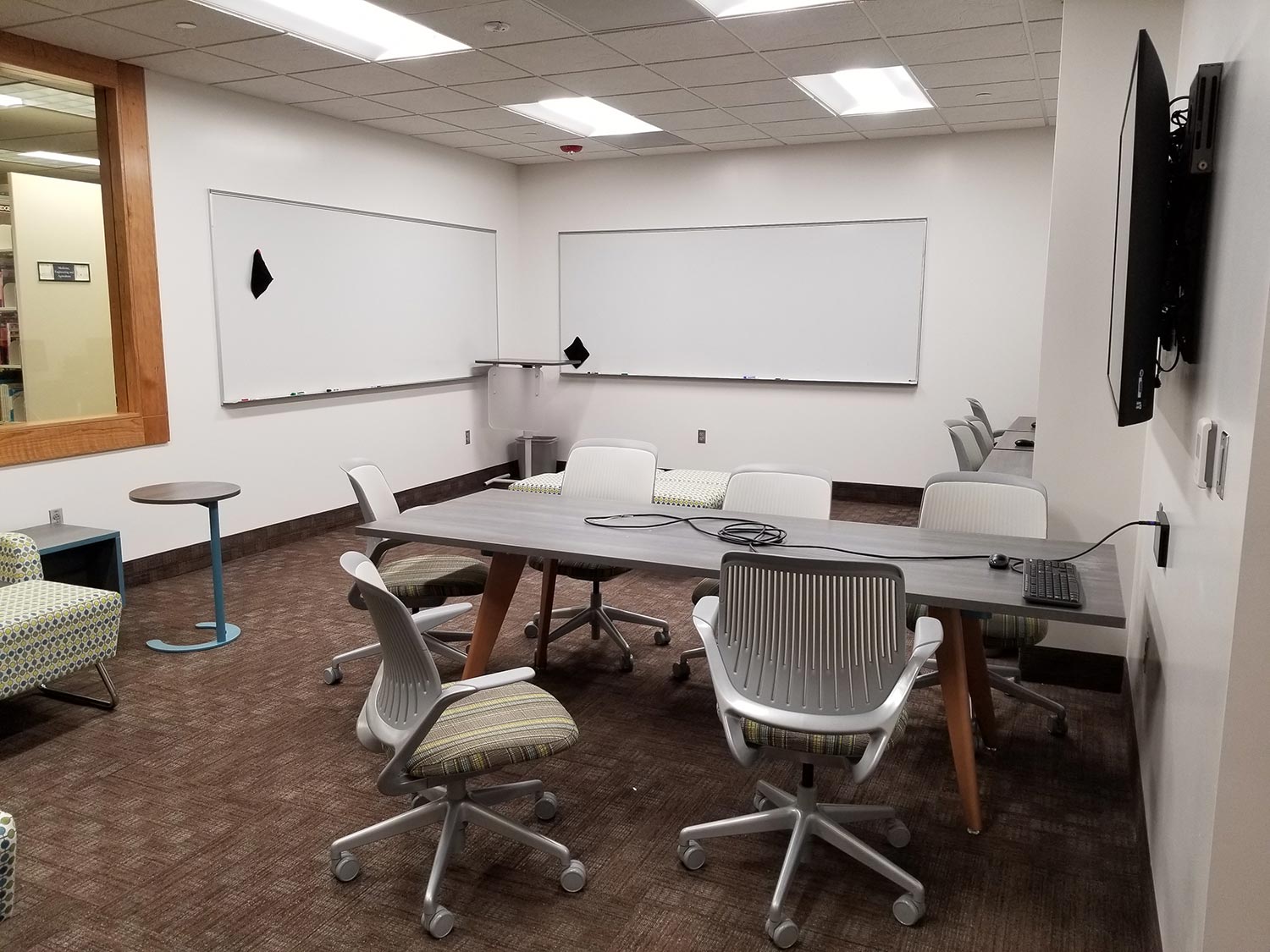 Seating for 13

Whiteboards, Monitors Computers
Presentation Breakout Room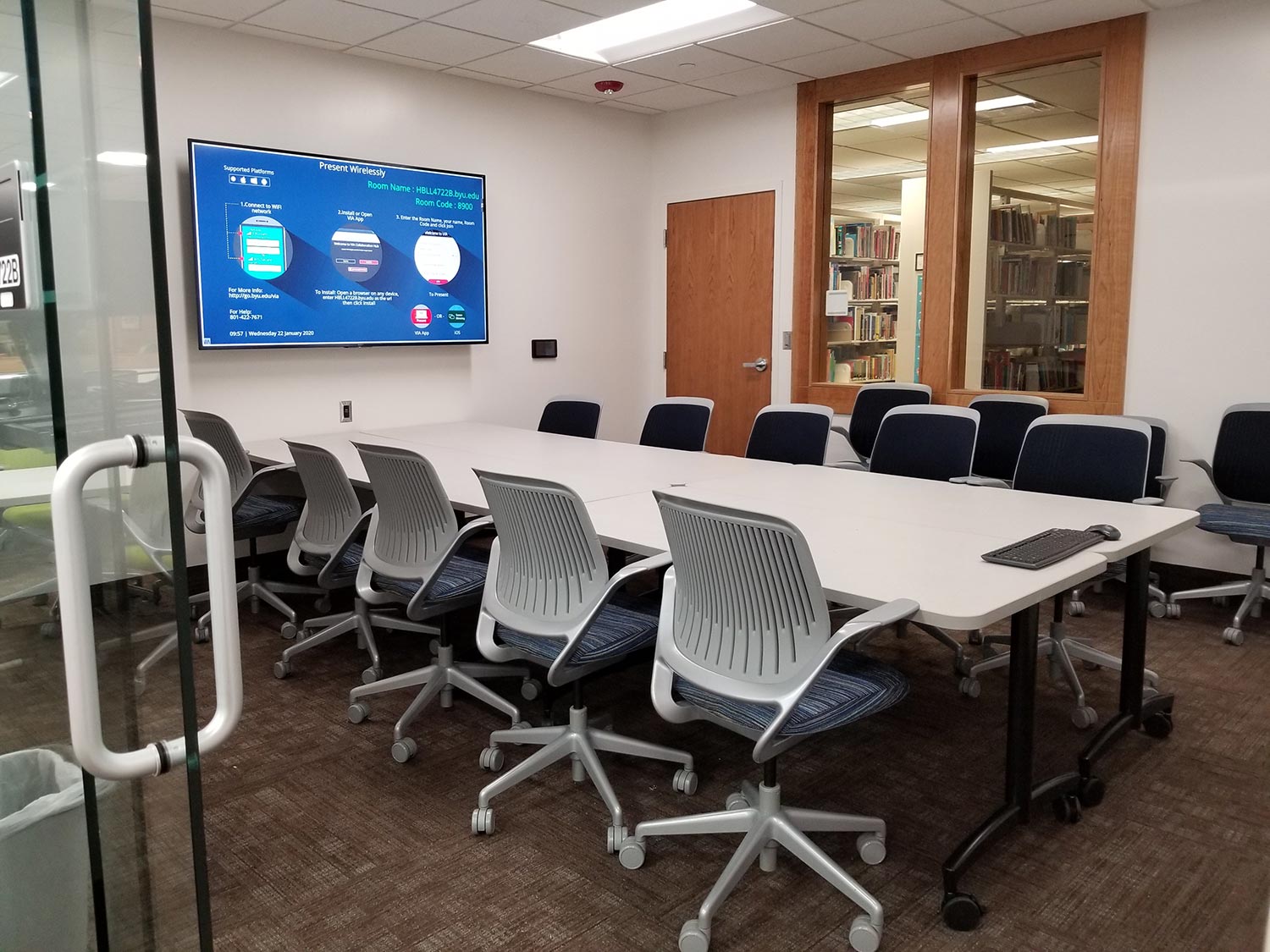 Seating for 15

Whiteboard and Monitor