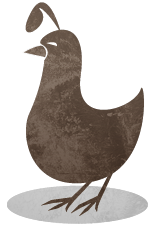 Sorry, the database you requested (Ancestry Institution) is only available when on-campus. You may continue to the database anyway but you won't be authenticated through BYU and will not be able to access any materials.
About Ancestry Institution
Only available on-campus. A Family History database. This Genealogy database provides over 1 billion names in over 3,000 unique databases. Databases include the Social Security Death Index; U.S. Census Records; Ireland Vital Records; German Immigration Records; Historical Register and Dictionary of the U.S. Army 1789-1903; the Register of Revolutionary War Officers; and numerous databases dedicated to specific ethnic origins and regions. Off-campus access is only available by signing up through Family Search at https://partners.familysearch.org/solutionsgallery/s/gallery-profile/a2Rf10000079nvjEAA/00082 (limited to members of The Church of Jesus Christ of Latter-day Saints).
Questions?
Use the chat/email/phone options in the site menu to contact us.