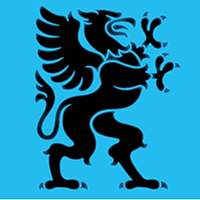 Digital Collections
A collection of blogs, websites, social media, news, and other Internet content relating to or created by members of The Church of Jesus Christ of Latter-day Saints and captured using the Internet Archive.
About the Archive
The mission of the L. Tom Perry Special Collections Web Archive at Brigham Young University is to enhance scholarship and learning by documenting, providing access to, and preserving the state of Mormonism in all of its variations, as they exist online. To accomplish this purpose the Web Archives will harvest websites and other Internet content through the use of a web archiving service.
Since its inception, the L. Tom Perry Special Collections has sought to document Mormonism to the fullest extent possible through the collection of personal and corporate documents, images, moving images, personal narratives, and primary and secondary source publications. The web archive seeks to build upon and complement these traditional collecting pathways. More and more creators of Mormon-themed works are turning to the Internet as the sole source in disseminating their efforts. Documenting this work through the capturing of Internet content is a natural and inevitable extension of the functions curators of Special Collections are already performing, and will ensure the relevance and authority the L. Tom Perry Special Collections presently enjoys in Mormon primary research.
The Archive focus mainly on Mormonism as it relates to culture, expression, history, philosophy, ideology, society, and theology. Secondary focus will be given to areas of interest such areas as business, education, politics, activism, and philanthropy. In order for content to be collected in any of these areas there must be an established connection to Mormonism either through the content, the creator, or the subject matter.
The primary objective of the Web Archive is to capture the previously emphasized priorities of Mormonism, as they exist online in a publicly accessible and freely available format.