Exhibit Photos
For more photos, view our exhibit slideshow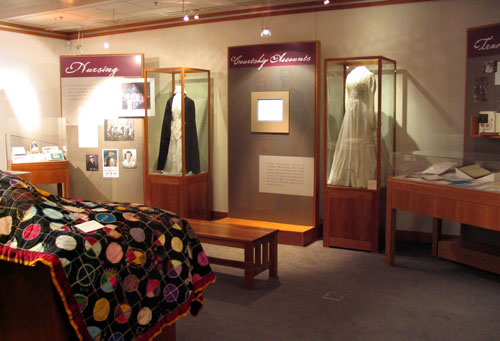 A view of the Nursing exhibit (left top) which includes a nurse uniform, the Courtship exhibit (middle) with hand-made wedding gown and digital movie portraying accounts of courtship experiences, and a view of a quilt made by a sister missionary (foreground) which is part of the SIster Missonary exhibit.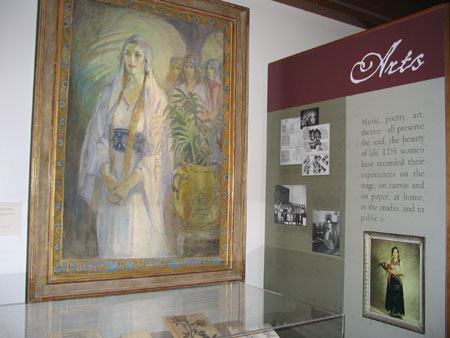 The Arts exhibit displaying several paintings including this large painting
entitled "Queen Esther" by Minerva Teichert.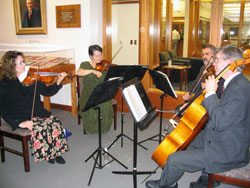 The "Aspen Quartet," who played during the opening
social for the women's exhibit on January 21, 2004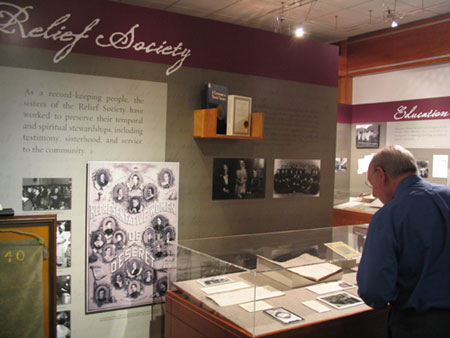 A view of the Relief Society exhibit, which includes several books and memorabilia which
represent the magnitude of the Relief Society program throughout the church and the world.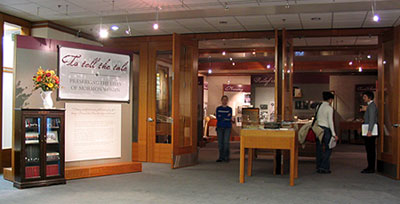 A view of the entrance to the exhibit from the Special Collections front lobby.
Special Collections is located on the first floor of the Harold B. Lee Library (HBLL)